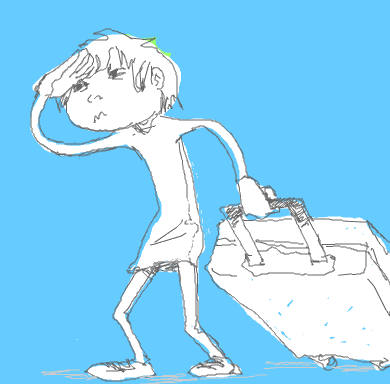 Tomorrow, maybe in early morning, I'll leave this place to move into my new school's dorm :0 I have like 4 big luggages and some smaller paccages, I'm lucky mom and her man will take me there by car or I would never be able to take all this stuff with me, the bad thing is that these luggages are almost filled with rubbish XDDD but I want all that shit with me ;___;
I'll surelly have an internet connection but I don't know when and if I'll have the time to be "active" (an active lurker, maybe XD) as I was until now at home. Because this school looks more and more evil every day :0 but I still don't know.
The cool thing is that I'll leave near to such a big city like Turin and I'll be able to see
kiu22
and
_izu_
:'D yeeey that will be cool!
Maybe I should think more about what I can learn from this school rater then how to have fun there XD lol I'm a hopeless idler ;_;
Anyway... see you friend list >:0